You strive to be your BEST every day. Your professional goals are important to you and you want to achieve them. You are a champion of your business and your employees. Maybe it's time for someone to be the Champion of YOU! Let us help you achieve your BEST! Join our Champions Club to create a platform of support for your BEST.



Your Champions Club Membership gives you:

- 4 Professional Coaching Sessions annually with a REALiving Coach specially trained to
support and develop your authentic BEST! $600 value!
(Also access to additional coaching at 50% off retail)

- 1 Year Subcription to REALiving Magazine. $18.95 value!

- 1 Year Subscription to Champions of People e-newsletter. $129 value!

- Access to www.ChampionsOfPeople.com member only content. Includes: REALiving
Magazine, Champions of People Newsletters, information on coaching, and tips.

- Special Member Only Pricing on many REALiving products.
Total value $750, available for $600 per year ($50/month) or recieve a 20% discount
if paid in full ($480/year).



Join TODAY with just TWO easy steps.

to start!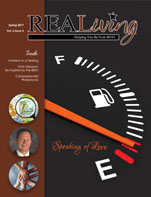 Click to view
current issue of
REALiving Magazine.
Click here
to view the
Media Kit.